PRESS RELEASE
The New Jersey Tomato has been recognized around the world as the best since 1934.
New Jersey tomatoes are red, ripe and juicy with a tangy, sweet-tart flavor that captures the taste of summer. Experts call the Jersey tomato " A groundbreaking tomato that has redefined what a tomato should be."
They are celebrated like the great Italian San Marzano tomato for their outstanding flavor. The Jersey Tomato Co. makes their sauces and salsas with 100% New Jersey tomatoes and farm-fresh, all-natural recipes. The tomatoes are cooked in small-batches with consistent heat, ensuring a fresh product bursting with flavor and nutrients.
No sugar or preservatives are added to ensure balanced sweetness and acidity shines through. Antioxidants and vitamins that naturally come from tomatoes are untouched, making these sauces and salsas good-for-you, lower-calorie foods.
PRESS RELEASE
So Delicious Dairy Free, a dairy-free national brand, launched new line of dairy free cheese items. New So Delicious Shreds are gluten-free, dairy-free, soy free, vegan, Non-GMO Project verified. They are created with organic coconut milk and come in three flavors.
"At So Delicious, we are committed to doing the right things for people and the planet. This includes being mindful of dietary habits and the demand for high quality, great tasting ingredients," said Lindsey Morgan, Brand Manager for So Delicious.  "As a leading provider of plant-based products, So Delicious is committed to developing better-for-you versions of the everyday foods that people love to eat without sacrificing taste."
So Delicious Dairy Free Shreds join the company's full line of dairy-free offerings, including, dairy-free frozen desserts, cultured products, coffee creamers, beverages and more. The Dairy-Free Shreds come in Cheddar, Mozzarella and Cheddar Jack varieties. They will be available for a SRP of $4.99-$5.49.
Kehilla Kosher, pareve
Health Canada will implement a ban on trans fats beginning Sept. 15, 2018. Once the ban takes effect, any food containing partially hydrogenated oils cannot be legally sold in Canada. The ban includes domestically produced foods and imported products and foods, as well as those that are prepared and served in restaurants and food service establishments.
The ban adds partially hydrogenated oils to the List of Contaminants and Other Adulterating Substances, which is part of Canada's Healthy Eating Strategy. The initiative aims to improve the information available about healthy eating, increase access to these foods, strengthen requirements for labeling and claims, and improve the nutritional quality of foods.
Target makes lower price push on groceries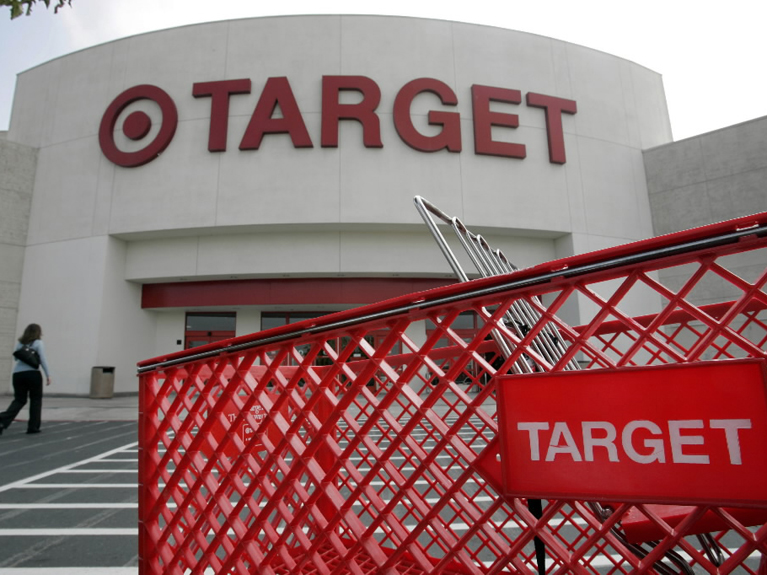 Target is fighting back against competition from Amazon and other discounters by lowering prices on groceries.
The retailer says it has lowered prices on thousands of items, from cereal and paper towels to baby formula, razors, bath tissue and more.
The chain is also going to be getting a lot less promotional. Target says its mission is to cut through the clutter and provide guests with great everyday value, while continuing to offer additional savings on the right products at the right times.
"We want our guests to feel a sense of satisfaction every time they shop at Target," says Mark Tritton, Target executive vice president and chief merchandising officer. "Part of that is removing the guesswork to ensure they feel confident they're getting a great, low price every day. We've spent months looking at our entire assortment, with a focus on offering the right price every day and simplifying our marketing to make great, low prices easy to spot, all while maintaining sales we know are meaningful to guests. And guests are taking note, appreciating much easier, more clear—and more consistent savings—at Target."
Target says it has eliminated more than two-thirds of its "price and offer call-outs."
At the same time, Target isn't doing away with promotions all together.
"Don't worry—we're not ditching promotions! We're just making sure to offer only our best, most compelling sales—when it makes the most sense for our guests," Tritton said.
Target's announcement comes two weeks after Amazon said it would make a large swath of products cheaper at Whole Foods Market.
FROM MR FOOD
(8-ounce) package elbow macaroni
1 cup chopped cooked rotisserie chicken
1 cup chopped apples
1 cup chopped pears

1

/2 cup dried cranberries

1

/2 cup chopped celery

1

/2 cup chopped candied walnuts
1 cup mayonnaise
3 tablespoons maple syrup
1 tablespoon apple cider vinegar
1 teaspoon salt
What To Do:
In a medium pot of boiling salted water, cook pasta to desired doneness; drain well and cool. (Rinse with cold water to cool quickly; drain well.)
In a large bowl, combine cooled pasta, the chicken, apples, pears, cranberries, celery, and candied walnuts; mix well.
In a small bowl, combine mayonnaise, maple syrup, vinegar, and salt; blend well. Pour mayonnaise mixture over pasta mixture; toss lightly then serve immediately.
No update today
No update today
PRESS RELEASE
Sabra Greek Inspired Herbs & Olive Oil Hummus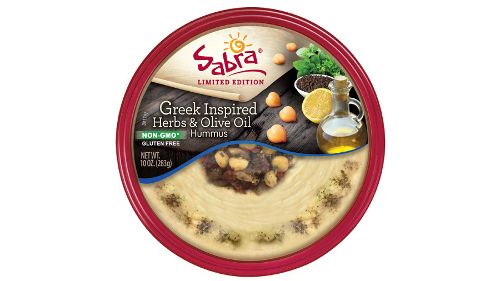 Sabra Dipping Co. describes its latest variety, Greek Inspired Herbs & Olive Oil hummus as "an explosion of flavor" that comes from a mix of traditional herbs such as oregano, thyme and mint, added to black pepper and featuring a punch of lemon. Available now in grocery stores nationwide, the limited-edition flavor is also vegan, non-GMO and gluten free, and retails for a suggested $3.99 per 10-ounce container.
FROM SMITHSONIAN.COM
Chocolate has been delighting palates for centuries, but a Swiss company wants to bring the delicious treat into the Instagram era. As Jacey Fortin reports for the New York Times, chocolate manufacturer Barry Callebaut has introduced a new type of milky goodness—and it's pink.
 Unveiled in Shanghai on Tuesday, Callebaut's rosy hue will add a pop of color to the chocolate family, which currently consists only of dark, milk, and white. It is the first time a new chocolate has been created since Nestlé
introduced
the world to white chocolate some 80 years ago, according to a
statement
on Callebaut's website.
The company is calling its concoction "ruby chocolate," but one might be forgiven for describing it as "millennial pink." In the statement, Callebaut's chief innovation and quality officer Peter Boone says that ruby chocolate will cater to a unique consumer need of Generation Y: "Hedonistic Indulgence" (whatever that means).
While it may seem as though Callebaut is jumping on the pastel-colored, unicorn-crazed bandwagon, the company has been developing its ruby chocolate for the past 13 years, according to Hannah Ellis-Petersen of the Guardian. The pink color was discovered during experiments with cocoa beans in Callebaut's labs, and its researchers partnered with a private institution in Germany to further study the chemical compounds of cocoa beans.
 "Ruby" beans can be found in Ecuador, Brazil and the Ivory Coast, and they come from the same species of cacao that produces the chocolate we know and love. Boone told the Times' Fortin that ruby beans "have a particular mix of compounds," but would not provide any additional details. He also stayed mum about the processing methods that let the beans' pink shade shine through.
Here is what we do know: No berry flavoring or red coloring is added to the mix. And according to the Callebaut statement, ruby chocolate "offers a totally new taste experience, which is not bitter, milky or sweet, but a tension between berry-fruitiness and luscious smoothness."
While that certainly sounds lovely, some foodies are greeting Callebaut's announcement with skepticism. Speaking to Sarah Young of the Independent, chocolate expert Dom Ramsey notes that the French company Valrhona claimed to have created a new chocolate several years ago, when it launched a caramelized white chocolate.
"[T]hat turned out to be little more than marketing," Ramsey says. "Barry Callebaut aren't giving anything away about the processes involved in making [ruby chocolate] … It remains to be seen if it really is something exciting, or if it's just a marketing gimmick."
Callebaut cannot yet say when its new product will be available for purchase. Kim Ghilardi, the company's media relations manager, tells Fortin that it may take six to 18 months for ruby chocolate to hit shelves, depending on where it is being sold.
What is a hedonistically indulgent millennial to do until then? Well, there's always black ice cream.
Barry Callebaut is a kosher company.
PRESS RELEASE
Flamous Brand Chips
With the tailgating season upon us and the holidays around the corner, Flamous Brands Chips offer consumers their favorite snack in a healthier, more flavorful version. Or consumers can use the chips instead of breadcrumbs in their favorite recipes for crispy chicken strips, onion rings or add to add some crunch to salads. The chips are available in the following varieties: Original Falafel, Spicy Falafel, Sprouted Multigrain, Original Falafel Chips, Spicy Falafel Chips and Sprouted Multigrain Chips.
All varieties are packed with antioxidants and 21 herbs. The chips are 100% USDA Organic, Non-GMO Verified, Certified Gluten-Free, Certified Vegan and Certified Kosher.  (Kof-K)